Uber has officially submitted their S-1 registration statement with the SEC with the aim of raising a colossal amount of money in an initial public offering (IPO). Now, both DriveShare heavyweights – Uber & Lyft – will go head to head as both companies will be trading in the open market.
Investors witnessed intense volatility from the Lyft IPO, which led to significant decreases in price, followed by a wave of analysts downgrading the stock shortly after the IPO hit the market. For some, investing in companies that are in business with Uber and Lyft provide a much safer, and in some cases, much more lucrative investment. Here is what analysts are suggesting can be the most growth oriented stocks to watch for when Uber's IPO hits the market.
#1 | Beta Music Group Inc (OTC:BEMG)
Looking to capitalize on the Uber's IPO is Beta Music Group Inc under the stock symbol BEMG (name to be changed soon to MBO Holdings Inc), recently announced that its subsidiary, Get Credit Healthy ("GCH"), and Driveitaway, Inc. have entered into an agreement aimed at improving the lives of drivers for ride sharing companies, such as Uber and Lyft. DriveItAway is the first dealer-focused enabler for franchise and independent dealers to enter the business of Mobility as a Service – Car Sharing for Ride Share (Lyft, Uber) Drivers, vehicle subscriptions, etc.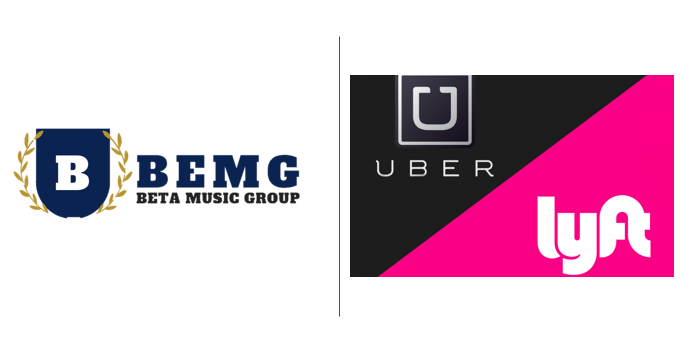 John F. Possumato, CEO of DriveItAway, commented on the recent deal with BEMG
"this 'no strings' offer is an industry first. GCH is the best in breed, and offers access to the most reliable, efficient, comprehensive non-profit credit coaching program currently available. This program fits perfectly with the services we currently offer to our Lyft & Uber driver base, and does not require drivers to buy any vehicle, or purchase from any dealer, in particular. With the 'on-demand' employment Ride Sharing provides, we can improve lives by making it easy for everyone to increase their income and improve their credit. Our objective is to make this a win for all."
What does this new "Uber" deal mean for BEMG?
Signed exclusive partnership with DriveitAway, Inc. to improve the financial health of drivers for ride sharing companies, such as Uber (3.0 million drivers) and Lyft (1.4 million drivers).
Uber and Lyft integrate Get Credit Healthy's technology into DriveItAway's platform to create a path for its drivers to own their own car.
An estimated 40% of Uber and Lyft drivers do not have qualifying vehicles so they need the DriveItAway platform of renting cars and Get Credit Healthy's technology.
DriveItAway is offering Uber and Lyft drivers access to GCH's credit coaching resources to all of its consumers at no additional cost to them in order to make that "path to ownership" a little less arduous.
BEMG also recently announced a significant reduction in common shares, which can be viewed below. As you can see, BEMG's market cap has dramatically reduced following the reduction in common shares, yet the share prices has yet to reflect this. Taken together, analysts believe that the share price will catch up with the adjusted market cap now that the share structure has been updated, and will be magnified by the recent partnerships BEMG has signed.
SinglePoint (OTCMKTS: SING), a publicly traded cannabis and technology holding company specializing in acquisitions of small- to mid-sized companies, may surprise everyone, but its one to watch for the Uber IPO release date. Why? It's buying small to mid cap Cannabis companies, and the CEO recently spoke about car delivery options for Cannabis. This comes as reports are coming out that Uber and Lyft drivers are ditching the service to deliver Cannabis in legal states.
SING CEO went on to say,
"We have seen cannabis delivery services popping up all over in varying states. Because of this, we built a technology platform called LastMile Delivery, which enables delivery services to make their customer experience seamless by keeping their customers in the loop. More importantly, it also allows these companies to ensure they are keeping records and staying in compliance with their state regulations. There is opportunity for acquisition and consolidation in this space, but I think we will see that play out once regulations are firmed up. Once this happens, we will start to see the consolidation happen and these companies start to look for the opportunities to go public to help with acquiring and consolidating other services to scale their growth quickly. LastMile Delivery may in the future look to acquire its own delivery service but for now will operate in the technology services provider space."
This is one to keep near the top of your watch list for the Uber IPO. Not only is it in a hot sector, but it's also piggybacking on the IPO's of Lyft and Uber.