Global Entertainment Holdings Inc. (OTC: GBHL) ("Company"), last updated (2018) shareholders regarding their recent activities and progress with two of their important projects, You Got The Part! (YGTP) and our Hollywood "Classics" library. As stated previous, GBHL should have its flagship project, "You Got The Part" completed and ready to roll out during the first quarter of 2019, as seen below. Investors might not have to wait long, as the company recently took up social media activity, updating shareholders on progress, and when the annual report will be filed.
Most interesting is the companies entrance into the Cannabis Industry, with a new formed subsidiary, WeedWeb.com.
("WW"), a wholly-owned subsidiary, operates WeedWeb.com, the "LinkedIn" of the legal cannabis industry. With over 6,000 businesses already profiled, the WeedWeb directory is the most comprehensive online professional network in the legal cannabis industry. WeedWeb is on a mission to help legal marijuana companies & those interested in working with the rapidly growing legal cannabis industry find information & business partners they need to start, manage & grow their cannabis businesses. WeedWeb's vast directory includes cannabis & cannabis-friendly partner businesses in more than 20 different industry verticals — from accountants, law firms, marketing & IT consultants…to cultivation, processing, packaging, and retail display supply companies. 
We were able to get a glance at their new app as it nears its official launch. The Company had the following to say,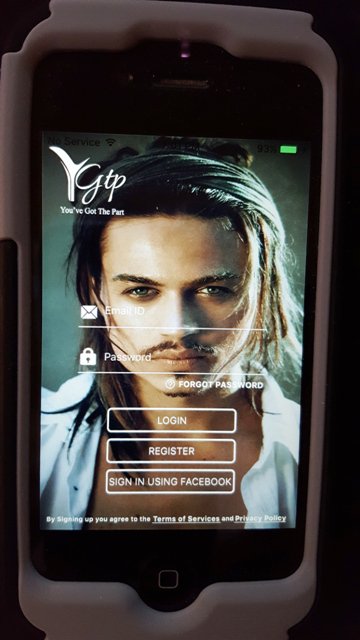 For most of this year, we have been actively developing "You Got The Part" (YGTP) and our related mobile application," stated Global Entertainment CEO, Gary Rasmussen, adding, "We are pleased to report that our developer, King Tide, has completed a 'beta' version of the web platform for YGTP and is expected to finish the beta version of a mobile App for iOS (Apple) within the next 30 days. We are currently evaluating our options for financing the beta launch, after which we plan to be in full operation by the first quarter of 2019
Technically, GBHL sits at a unique position near a 52-week low, as they had to lay low until their YGTP project was complete. For shareholders, this presents a interesting opportunity to capitalize on a stock that has no fundamental reason for its 52-week low, minus investor impatience.
About Global Entertainment Global Entertainment Holdings, Inc. (OTC: GBHL): GBHL is a publicly-held, entertainment company. The Company's goal is to build a worldwide entertainment organization with a multitude of domestic and foreign production and distribution affiliates. GBHL, operating through its wholly-owned subsidiary, Global Universal Film Group (www.GlobalUniversal.com), is in the process of developing and producing a slate of motion pictures, employing recognizable-named talent, for worldwide release, as well as monetizing our Hollywood "Classics" library (www.GlobalEntClassics.com). GBHL plans to develop and finance feature-length films employing risk mitigation techniques such as production tax credits and distribution incentives. GBHL, through another wholly-owned subsidiary, You've Got The Part, Inc. (www.YGTP.net), will attempt to capitalize on the current popularity of Hollywood, social media and reality-based programming by casting online small walk-on roles in feature films that everyone with a smart phone or digital camera can audition and compete for.